Here is some useful information to help you plan your attendance to the IAP 2024 Congress:
Address: Blvd. Kukulkán Km. 9, Punta Cancun, Zona Hotelera, 77500 Cancún, Q.R.
Web page: https://cancuncenter.com/
Contact phone number: +52 998 881 0400
Contact email: info@cancuncenter.com
The official language of the IAP 2024 Congress will be English.
Overall, October is a great time to visit Cancun thanks to the pleasant weather, thin crowds, and plenty of flight and hotel deals to be found. The average temperature in Cancun in October for a typical day ranges from a high of 84°F (29°C) to a low of 79°F (26°C).
Participants are advised to wear business casual for all Meeting functions and programs.
The Mexican Nuevo Peso (MXN) is the official currency in Mexico.
You can compare your local currency to the MXN peso HERE.
All Congress sessions listed in the official program and all social events are in EST — Eastern Standard Time (UTC/GMT -5 hours)
27th of October 2024: IAP2024 Congress Opening Ceremony Followed by Networking Reception
30 of October 2024: Congress Networking Event- (Ticketed). You will be able to reserve your tickets during the registration process.
Participants are requested to check with the Consulate/Embassy of Mexico or the diplomatic mission in their home country or with their travel agency for visa requirements. It is the responsibility of the participant to obtain a visa if required.
Invitation letters for visa purposes are available only to registered participants. The option to issue an invitation letter is available within the registration process.
At the end of the registration process, you will be able to generate an invitation letter, and you will also receive a confirmation email with a link to the invitation letter.
A confirmation letter with a barcode will be sent to you a few days prior to the Congress.
Please bring your confirmation letter with you to the Congress to enable you to collect your registration material from the prepaid registration stations located in the Registration Area at the Congress Center.
If you do not receive a confirmation letter and barcode, do not worry, you will still be able to use the self-service machines by typing your full name into the machine. Hostesses will be at the Registration Area to assist you. You are kindly requested to wear your badge during all Congress sessions and events.
*Workshop tickets & Long Course Tickets: Purchased workshop & long course tickets will be provided from the prepaid registration stations as well.
All event activities (including educational sessions, meal functions, exhibit hall, etc.) are exclusively reserved for registered attendees. Non-registered guests (including children, family members, colleagues, etc.) are not allowed in any of the event areas. Badges provided at registration are required for entrance into all functions and will be strictly enforced.
Please do not leave bags or suitcases unattended at any time, whether inside or outside the session halls. Hotels strongly recommend that you use their safety deposit boxes for your valuables.
The Conference Secretariat and Organizers cannot accept liability for personal accidents or loss of or damage to private property of participants. Participants are advised to take out their own personal travel and health insurance for their trip.
Participation in the scientific sessions
Welcome Reception
Entrance to the Exhibition
Refreshments as per times indicated in the program
Printed Conference materials
Certificate of attendance (sent via email after the Congress)
If you have any questions, please be sure to check out our Frequently Asked Questions or send us an email via the Contact Us form.
MEETING ORGANISERS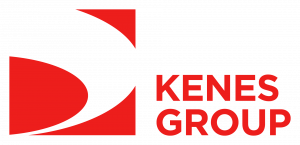 Kenes Group
7, rue François-Versonnex,
C.P. 6053, 1211 Geneva 6
Switzerland